Humans Of New York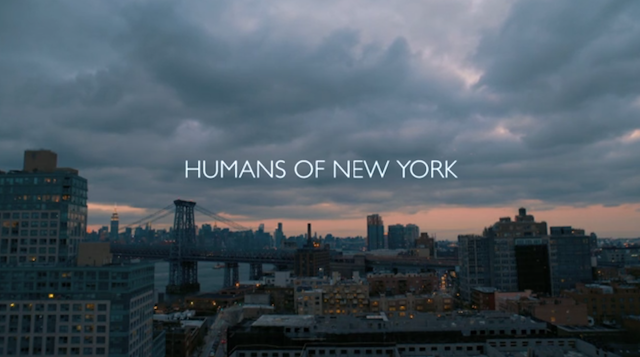 I haven't been following Humans Of New York for too long, but the story behind it fascinates me. Brandon Stanton moved to New York with 2 suitcases and the goal of taking 10000 photos. He slept on a mattress and took photos every day (And he still does) He is now a New York Times best selling author and has around 3 million fans on Facebook. This is a beautifully shot piece on him:
Humans of New York from Facebook Stories on Vimeo.
For even more insight into Brandon and Humans Of New York, check out this interview Chase Jarvis did with him:
It's really cool to see someone with no professional photo skills, using one camera and one lens, and achieving the success he has.