We Need To Talk About My Tsonga Boat Shoes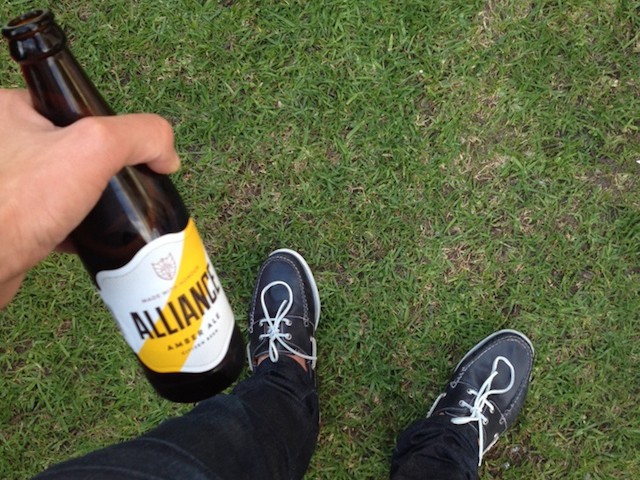 I'm not a huge fashion person, in that I don't get excited about new trends and I honestly could not care less when some big overseas brand lands in South Africa. That is right down there on my list with wanting to watch Idols SA and Keeping Up With The Kardashians. There are however a few things that I keep year in and year out, one of them being boat shoes.
My dad always wore Sebago Docksides and it would only be in my twenties that I actually bought my first pair. Ever since then, boat shoes are the one thing I cannot do without. They go well with shorts and jeans, so they're super versatile. I've been to semi formal occasions wearing dark jeans, boat shoes and a linen jacket and ou know, you end up fitting right in.
I took my Sebagos to one too many music festivals and clubs, and the combination of squeaking takkie and spilling all sorts of alcohol on them meant that their precious leather was destroyed. Look, Sebagos are hard wearing, but there are just some places you shouldn't take them. Reserve your Converse for music festivals.
Now I've been looking for some Sebagos in Cape Town but the selection is quite dismal. Yacht Squadron have a poor selection, considering they're a boating lifestyle store. The only place with a decent selection is American Clothing in Cavendish.
This year I decided I'll do the right thing and support local industries. I'm willing to try anything at least once, and I'm putting my faith in these shoes! I really don't know how they'll wear or how long they'll last, but I love them. They're handmade here in South Africa which is really cool, and the leather is incredibly soft. I haven't had to have a wear in period (My Sebagos took about 2 months), and blue is an all time classic that can take you from the beach house to some random event you get invited to in town (The launch of a door handle range, or whatever stupid events people in Cape Town attend, I don't know I never really listen or bother to reply to the e-mails)
Um, yeah. I was going to write more but I can't really think of what else to write. I'll do an update after a few months of wear and let you all know how the Tsongas are doing. For now though, we're in that honeymoon phase. If they impress, we'll keep at it. If not we'll get a divorce and I'm going back to my ex, Sebago.
Let's hope they shine!
Check out Tsonga.com