I'm Here For The Week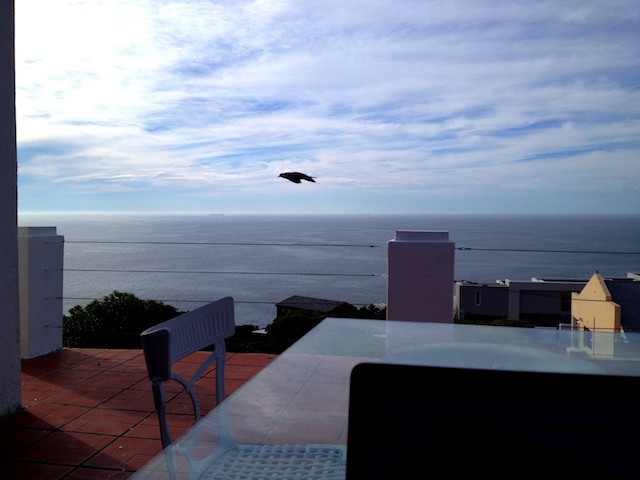 So this is basically what's happening this week. I'll be here with my laptop, and also birds that photobomb my photos.
I'm sitting here and all that lies ahead is ocean as far as the eye can see. I tend to put songs on repeat in situations like these, and for now I'm playing Ben Howard 'Old Pine'
With summer making an appearance in Cape Town, I'm getting treated to views like this one which is a bit ridiculous to be honest.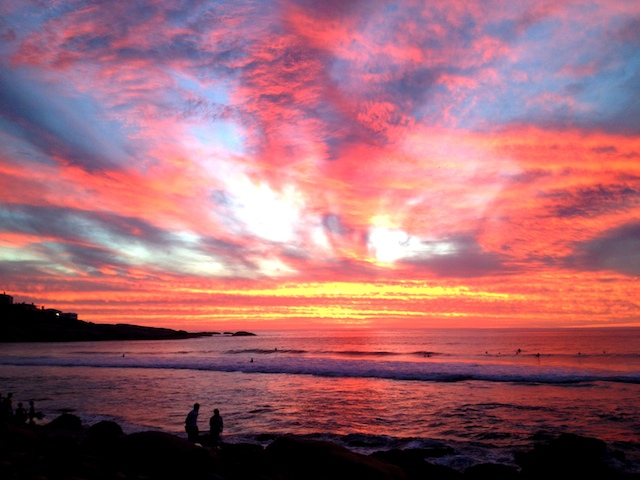 Ja.
I'm a 5 minute walk from the beach, so my mornings and evenings will be spent there, just chilling. I'll try have a swim at some stage, and that'll be my shower.
It's weird being so close to the ocean, because there isn't really anything else you need. Normally I'll get bored easily and need to do something, but I've been sitting staring at the ocean for hours now and that's all I want. I don't want a new car or iPhone, I don't want to go to any events, and I'm actually not too phased if I see anyone or not. In fact the silence here is phenomenal, but it's not that make you go crazy silence you normally experience. It just feels normal, like this is what life is supposed to be like.
So yeah I'm just going to sit here and do nothing. Don't call me. Don't invite me to your event. Don't expect me to speak. Don't tell me about the awesome new thing you bought. There is nothing that will impress me, unless you bring me more ocean.