Use This: Bay Rum Aftershave From South Side Soaps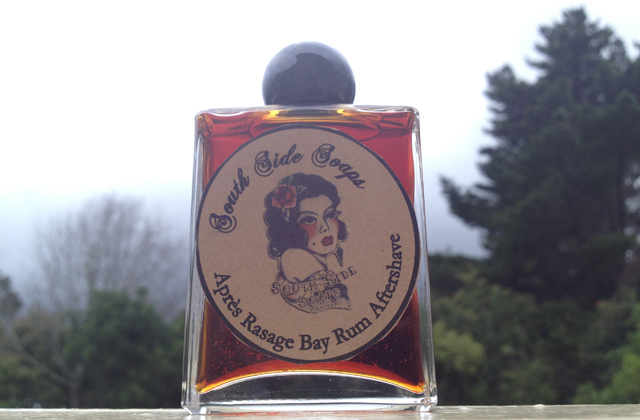 I can't quite remember where I first heard about bay rum aftershave, but for quite some time I had this idea that I'd make some myself. Anyway, after my usual amount of procrastination I just decided to buy it, and I found a really well priced bay rum aftershave from a rad little place called South Side Soaps. The products are all handmade in Canada, one of my favourite places because…MAPLE SYRUP! And the movie Super Troopers I think?
South Side Soaps produce an awesome range of natural products, and the bay rum aftershave I'm using is made with Sailor Jerry rum. Fantastic!
The great thing about it is that no one else I have ever spoken to uses this sort of aftershave. In fact, most people haven't even heard of it, so you're going to be rocking out with a really unique fragrance. I hate wearing what everyone else wears so this suits me perfectly.
It's also only $10 so it's super affordable.
Get yours at South Side Soaps.