I Need These Nudie Grim Tim Organic Dry Pima Selvage Jeans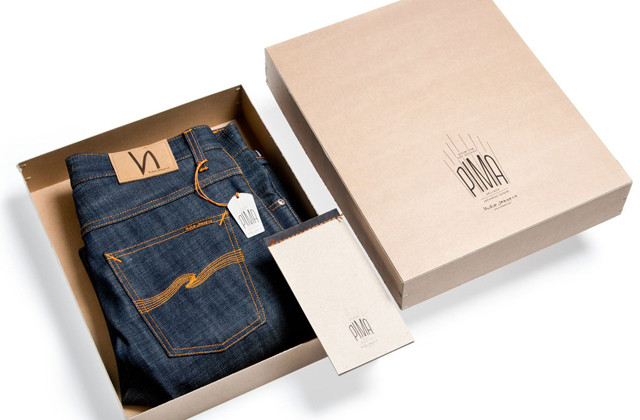 My love for the best denim in the world is bordering on ridiculous. Dry selvage denim is my religion and I've previously owned the Nudie Slim Jim Broken Twill denims, but they wore out and Nudie aren't available in South Africa so I bought some Naked & Famous instead. I am looking at Nudie again because I love them. These ones however are at the top of my want list because they look amazing and they are limited edition. I need these in my life!
"Organic premium Pima cotton grown on a small scale organic farm in New Mexico, USA. Selvage fabric woven in Japan on narrow shuttle looms by skilled denim artisans. Cut and sewn at one of the world's best denim producers in Italy."
"The Grim Tim Dry Organic Pima Selvage has been created by the best. The fabric has a streaky appearance which is a feature thanks to the long fibres of the Pima cotton. Combining Pima cotton with the benefits of the selvage weaving technique creates a durable, dense and soft fabric."
"The Dry Organic Pima Selvage features silver buttons and rivets. Each pair has an individual number, ranging from 1–480, stamped on the back leather patch. To break-in this dry 13,5 oz selvage jean, wear it for six months before first wash. All Nudie Jeans denim articles are made from 100% organic cotton."
Seriously, please just enjoy these:
Yeah, I need those right now!