Dirty Hair Styling Cream From Lush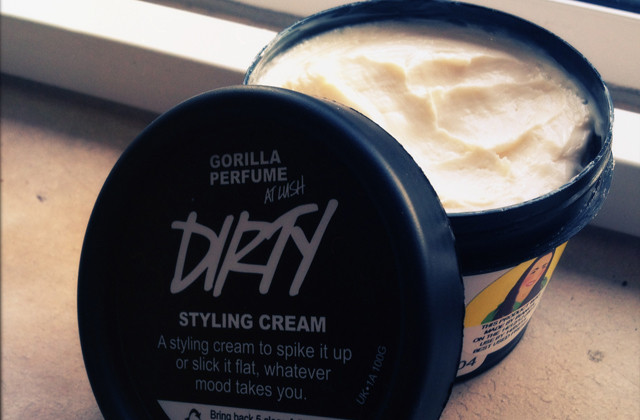 Finding the right hair styling product can be a nightmare. Too greasy, too shiny, too dry, too heavy, too light, not strong enough, hard to wash out, hard to apply…these are the first world problems I constantly deal with!
I've been musing Mitch The Man Clean Cut for a while now. and it's still an amazing product. But now I've found something else (And it doesn't cost R250) It's Dirty Styling Cream from that awesome new store at the V&A Waterfront, Lush. Lush make really cool cosmetics, for both the guys and girls. I saw the styling cream, saw the price (R95) and immediately bought it.
It says it offers a firm, matte hold but the great thing is it's not a dull matte finish, it's more of a natural look which is rad. No one wants their hair to look drier than the Kalahari, and you also don't want shiny hair like you're from Jersey Shore. A natural, lived in look is what you're going for. And it's got a good hold, to keep my hair up like this…
Lush products are very cool, and on the container it tells you who made your product. Mine was made by Bianca on the 14/12/2012.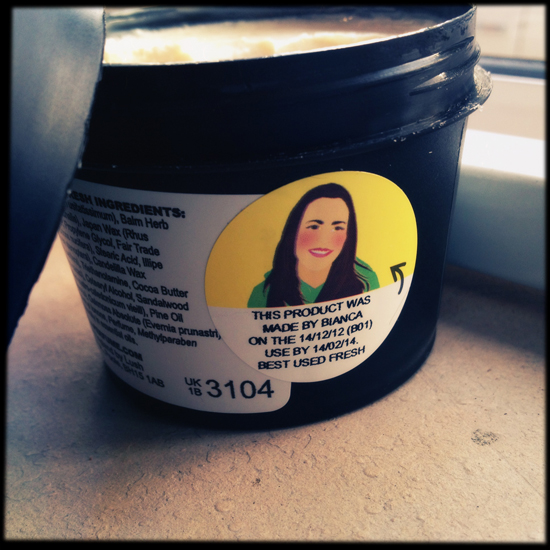 It's easy to apply and emulsifies easily, smells nice and best of all, rinses out. None of that wax that takes half a bottle of shampoo to wash out. I literally rinse it out with water and I'm ready to roll. It's got ingredients such as linseed, coconut oil, cocoa butter, sandalwood oil and pine oil.
So yeah, head on over the the V&A Waterfront and grab some, and while you're there try out some of their other amazing products.