The Smirnoff Nightlife Exchange Event At The Grand In Cape Town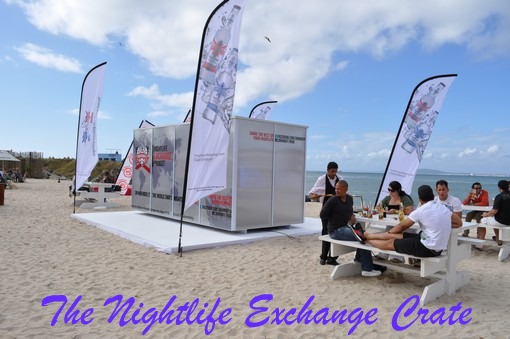 (Look, this is a week or so late, but Smirnoff and the crew know how I roll. They know that I need to get my mind right for pieces like this. They understand this. While other sites may have banged out an article in like, 20 minutes, this behemoth took me about a week and a half. Let it rain…)
The Grand Café near the V&A Waterfront was in fact the ideal backdrop for the Smirnoff Nightlife Exchange Project media gathering, being set on the ocean on a sort of man made beach. Catering to what I assume are Cape Town's upper class, I was in damn good company! Nothing like throwing a Claremont boy into the cauldron of elitism, and seeing how he copes. By my own very low standards, I think I did alright. I even managed to look the part in that linen jacket, and those imported Swedish jeans I like to wear. Nothing flash…just understated style.
The Grand Café was probably built by men who drink beer and smoke cigarettes and chop wood on the weekends. Men who wear musk and service their own cars and spend their free time making love.
As part of a select group of media and bloggers, it was an awesome occasion, but weird at the same time. It's strange how media has changed from traditional sources to a sort of underground mix of people who just love bringing the you the stories that they are passionate about. As bloggers we are certainly under no obligation to cover anything, and it's a well known fact that I skip many occasions because they don't interest me and I feel they are of no interest to you. I'm rad like that. Ithankyou!
Which is why everything you find written here is something  I'm interested in, and I really want to write about, which is why I'm part of the Smirnoff Nightlife Exchange Project. It's a highly ambitious project and I'd love to know the first reactions when the idea came about, because 14 countries swapping nightlife is a monumental project and if I were at the top of the organizational chain for this, my balls would certainly be sitting somewhere in my stomach right about now. It is game changing for a liquor company and something that will surely be looked at in years to come, because a lot of other projects pale in comparison to this. After experiencing it, we may even feel a little 'bored' by other nightlife events. In fact, that is my main worry about this project. Life will seem average afterwards…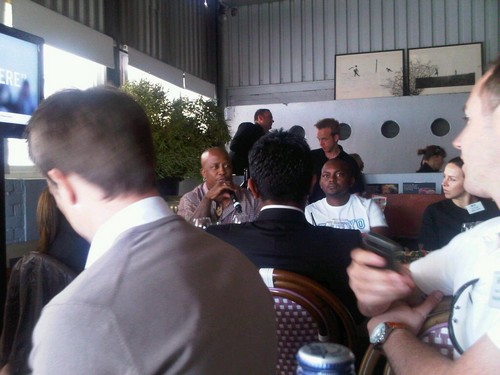 Fresh and Euphonik chilling at the table next to us, with Rory from Halo Live and Sean from MyCityByNight in the forefathersground
The way Smirnoff have treated the media (Well I speak on my behalf as a blogger) is unparalleled. I felt for their last Mashup Street that we were left a little out of the proceedings, but they've invested a lot of time and effort into keeping us fully up to date this time around, inviting us to sneak previews of the event and having us attend the official launch event at The Grand Beach Café, and generally making us a priority. There are loads of other companies out there who like to use bloggers to publicise stuff, without giving them anything in return. Well I'm stoked that Smirnoff are doing things right. And at all times, the Nightlife Exchange Project is really about swapping nightlife and having an amazing time. We have obviously been briefed on Smirnoff as a company, but I never feel we're trying to be sold the product. Smirnoff are just creating phenomenal brand awareness around an awesome event. They don't need to try and sell me something. I always feel that if you need to try and force a product, then it's a product not worth buying. Smirnoff aren't forcing anything on us and I dig that. We don't have to pay for anything, and neither do you because tickets can only be won.
The day was a phenomenal one with the numbers being made up by some of SA's most prolific bloggers including the likes of Cape Town Alive, MyCityByNight, Bangers And Nash, Halo Live, BPM Life and Slick Tiger. Then we were also graced by the presence of the awesome Cathy Lund from Cosmopolitan who is always a laugh. You have to meet her, if you haven't already. I remember telling her and a whole group of people some fantastic stories of my school career where we drew penises all over the school boards. Everyone laughed. And while at the time I was sure they were laughing at my amazing sense of humour, I realize now that they were probably laughing because they felt sorry for me. Tough crowd.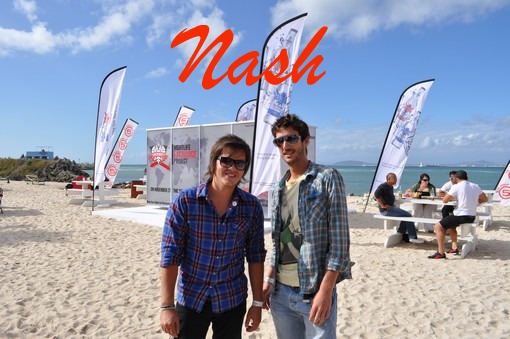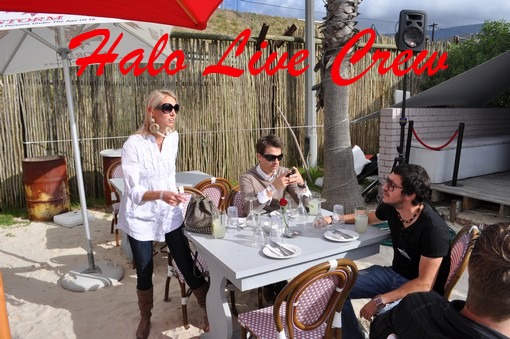 I won't lie, the crowd at The Grand are what we refer to in blogging circles as 'not kak looking' Every second person was insanely hot and wealthy. Hmmmm…daddy digs.
The mens toilets were a bit odd, after coming out of the sunlight and into the bathroom your eyes haven't quite adjusted, and the roses in the urinal looked like blood to me at first. Not that pissing blood is bad, because it was after all a Friday, the day after Phuza Thursday. Most of us piss blood on Fridays.
When they announced the lineup my body was so confused. Usually the only time your body is allowed to get that excited, is when you're in the same room as a naked girl, and she's looking at you with those attack eyes. So when the lineup of DJ's was announced (Markus Schulz, ATB and Monika Kruse), my body experienced the same excitement, and the same chemicals pumped through me. I looked around me and noticed that a few people had goose bumps, some people had these massive smiles plastered on their faces, and then there was yours truly.
I had a boner.
I didn't know what was going on at all because I was so excited. I was just hoping they weren't going to make us all stand up suddenly because I would have looked like the fiddler on the roof. Once you have a bit of a stout kabout in that situation, it's pretty hard to get rid of it, because every second person is flashing a bit of bum and a side dish of nip. Luckily I wore my one size too small boxer shorts, flipping the old chap to one side and putting my wallet and phone in that pocket to hide the evidence of my magnificence.
Normally I'm hesitant to publish stories like this for fear of not ever getting invited back to these events, but we're given one life and I want to live it. Gandhi once said that his feet are like old biltong, I lie, he said that whatever we do in life will be insignificant, but we must do it anyway. So I feel under obligation to publish this story, although I didn't feel under any obligation to get a hard on. Although the top brass at Smirnoff will no doubt be happy that their event has already produced such excitement in my body. It is some sort of feat of science and instead of being embarrassed, I'm actually really impressed.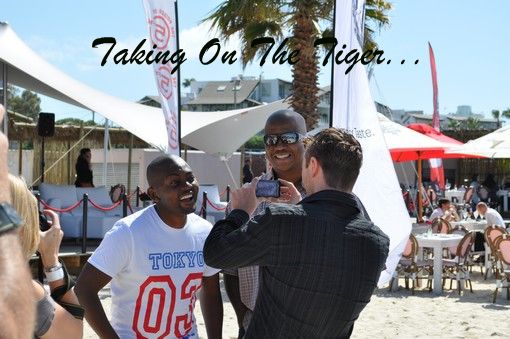 Slick Tiger klapping it…
Although I'd love to pass my media pass on to one of you, the fact is, I need to be there. I need to immerse myself in this event from the bar to the stage, I need the people to sweat on me, I need to surf the lazers, touch the people, lick the floor, take my pants off. I need to scream my name, scream their name, scream your name and scream her name (If I can remember it) I need to, for one night only, lose all my composure. And I need to document it by whatever means possible. I need to capture with with my Nikon, my Blackberry, my mind and my keypad. I need to throw myself all over that party like a cheap suit.
Above all, I need to represent. A new generation of bloggers, immersed in lifestyle and culture, out there doing what we love. Passion, writing, photos, words, tweets…I need to capture this for all of you. Because that what I do, that's what I love, and that's why you're here.
If you want to experience what I'm going to experience, you have two weeks ledft to win yourself a ticket. Click that banner on the top of the site…
This event will change your life, blow your mind, expand your senses, take your clothes off and lick you all over. It'll throw you off tilt,take your socks and knock them right off, it'll be all up in your face and inside your ears, exploding all over your mind like a technicolour Tim Burton trip. You're going to be one with the music, one with the crowd, one with the world. This is going to be THE ONE party that you don't want to miss.
This is the Smirnoff nightlife Exchange, and it's coming to Cape Town.
I'll see you there. Clothing and mind optional.
And remember…drink responsibly.