Johnnie Walker Creates The $150000 Whisky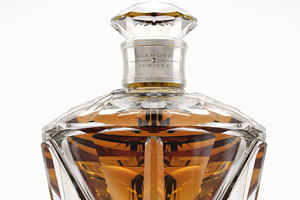 To commemorate the diamond jubilee of Queen Elizabeth II's rule in 2012, Johnnie Walker has designed a limited edition Scotch whisky worth $150 000 each. Only 60 bottles of this scotch will be bottled in February this year. The plan is to gift the first bottle to the Queen, while the rest will be available for private sale by invitation only.
The company will only be producing 60 of these crystal decanters of 'Diamond Jubilee Blended Scotch Whisky' and each bottle will feature a silver collar, hand set with a half carat diamond and an individually number silver seal.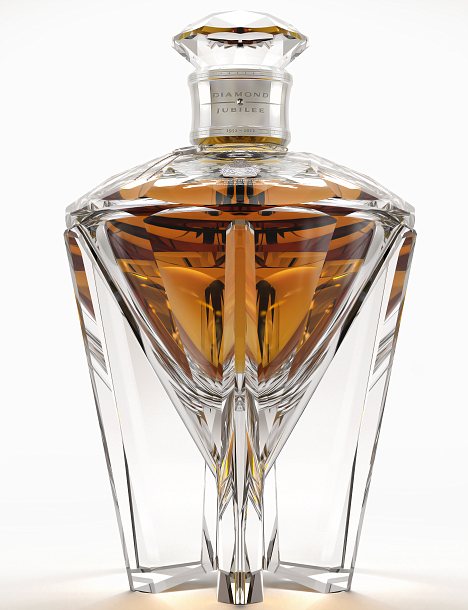 I say old chap!
Now I was obviously going to buy one of these, but it is by invite only that you are allowed to buy them. At least 1 million pounds from the sale of this whisky will go to charity.
This particular whisky has been created from a blend of whiskies distilled in 1952 and finished in an oak cask from the Queens Sandringham estate. Sixty of these limited editions will be bottled on 6 February 2012, exactly 60 years since the Queen acceded the throne.
And by that I don't mean the toilet, I mean the actual throne, with that cool chair and shit.
Gosh what I'd do to get absolutely shit faced on a bottle of that stuff with Prince Philip!
Myself and Prince Philip…both share a penchant for the odd tipple!