Use This Aftershave Lotion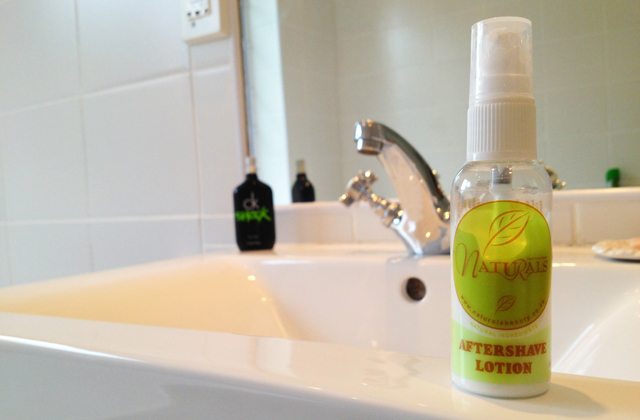 Shaving is tricky for most men, thanks to the fact that it can irritate your skin so much. But if you've got the right razor, a good shaving cream and proper aftershave lotion, you'll be fine. I stay away from any products that aren't natural because they're really not good for you. However, natural products that have been imported can cost a small fortune, so I'm happy to have found a South African product that works as well as any of the other products I've tried.
It's from a local company called 'Naturals Beauty' and is one of the finest aftershaves I have used. I don't know how people use those mass produced, chemical aftershaves. I've been using this aftershave for a few months now and can't recommend it highly enough. It goes on light and smooth, yet absorbs quickly and is not greasy, but does keep my skin smooth and looking brand new! My skin tends to turn into the Sahara desert after shaving, and if I don't apply an aftershave lotion I can hardly smile my skin is so dry.
The problem is, most aftershave lotions that are light don't moisturise enough, and the ones that moisturise enough are thick and heavy. This product is the perfect one as it's non greasy but keeps my skin fresh and flexible. It is described as this:
"On application the skin will feel cool and refreshed by the camphor and lemongrass. Olive Oil and Grape seed oil are high in vitamin E, omega 6 which will help heal the skin while adding anti-oxidants and Vitamin B through the Buchu extract"
So those are all ingredients good enough to eat, so they're good enough for your skin. In fact, they're great.
Don't be the guy with the shaving rash or the leather skin, and use a good aftershave.
You can buy it online and have it delivered straight to your door with Faithful To Nature.